Leading Indicator
We are watching close to see where the real estate market is headed.  Anecdotally we can tell you that the vast majority of transactions that are under contract are still closing.  We have seen very few transactions cancel because of employment issues or the wild swings of the stock market.
An interesting leading indicator was announced this week that sheds some light as to where the market is headed.  Each week the Mortgage Bankers Association releases their index which tracks new mortgage applications.
They track both purchase applications and refinance applications.  To no one's surprise, the index was down this week but not as much as you may have guessed.
New purchase applications were down 11% compared to the same week this last year.  Refinance activity fell more sharply, down 34%.
This is a statistic we will watch closely as time goes on.
Each week our Chief Economist produces a video with the latest on the national economy and the housing market.  Reach out to us if you would like to see that video.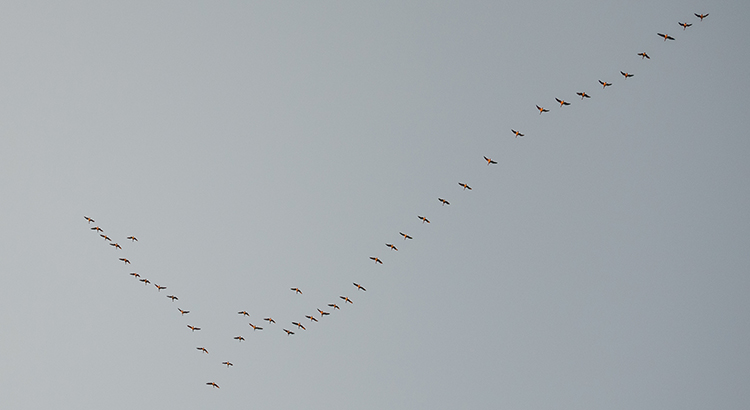 More and more economists are predicting a recession is imminent as the result of the pullback in the economy caused by COVID-19. According to the National Bureau of Economic Research:
"A recession is a significant decline in economic activity spread across the economy, lasting more than a few months, normally visible in real GDP, real income, employment, industrial production, and wholesale-retail sales."
Bill McBride, the founder of Calculated Risk, believes we are already in a recession:
"With the sudden economic stop, and with many states shutting down by closing down schools, bars and restaurants…my view is the US economy is now in a recession (started in March 2020), and GDP will decline sharply in Q2. The length of the recession will depend on the course of the pandemic."
How deep will it go?
No one knows for sure. It depends on how long it takes to beat this virus. Goldman Sachs anticipates we will see a difficult first half of the year, but the economy will recover in the second half (see below):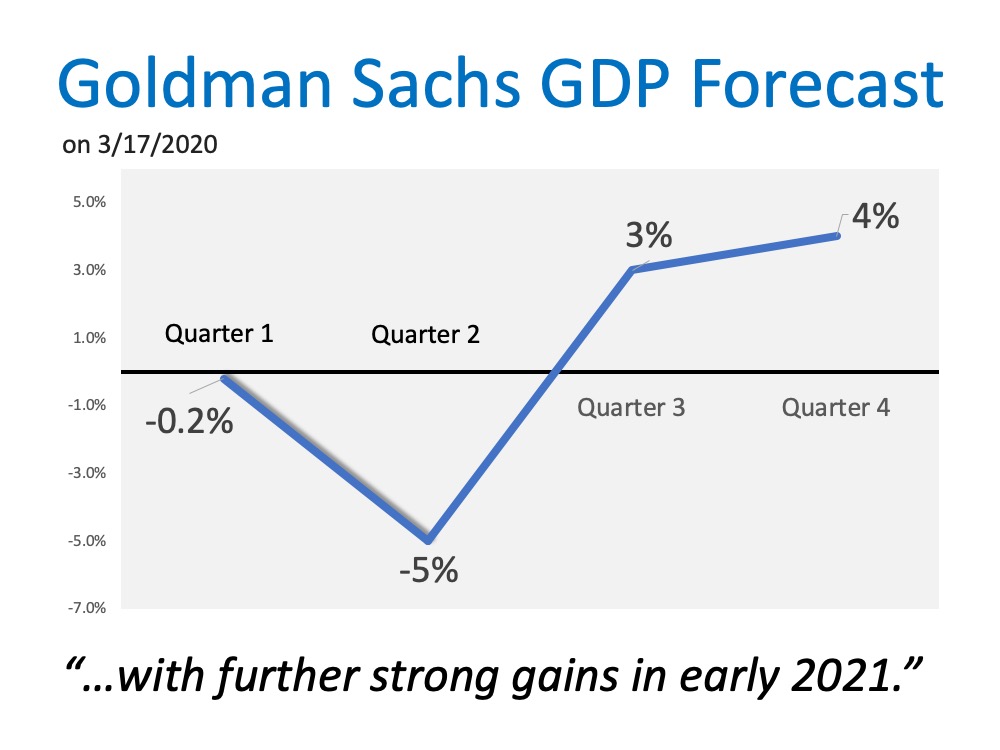 Goldman also projects we'll have "further strong gains in early 2021."
This aligns with the projection from Wells Fargo Investment Institute:
"Once the virus infection rate peaks, we expect a recovery to gain momentum into the final quarter of the year and especially into 2021."
Again, no one knows for sure how long the pandemic will last. The hope is that it will resolve sometime over the next several months. Most agree that when it does, the economy will regain its strength quickly.
*QUARTER 1 DATA FROM GOLDMAN SACHS WAS UPDATED FROM 0% TO -0.2% ON 3/17/20 AFTER THE INITIAL RELEASE.
Bottom Line
This virus is not only impacting the physical health of Americans, but also the financial health of the nation. The sooner we beat it, the sooner our lives will return to normal.